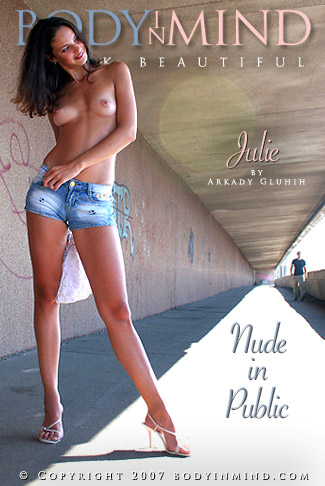 Mark says

on Thu, Aug 12, 2010 at 18:32:42
Hah, I laughed between 49 & 50, like where did the dude go. I guess Arkady waited for him to pass by :) I always wonder what the people, photographer, models are saying in those moments, LOL. Of course in the guy passer-bys, "Wow, shes gorgeous!" I guess the photographers look pretty intimidating, to keep the girls safe.
NEW! Add comments
Julie Bridge
88 Super Size photos of Julie by Arkady Gluhih
Added February 26, 2007
Photo Sizes: small | medium | large | extra




All Julie:

Julie_Bridge


More models from our members galleries...