HOME - SEARCH - ARCHIVES - GALLERY - LINKS - BANNERS - EMAIL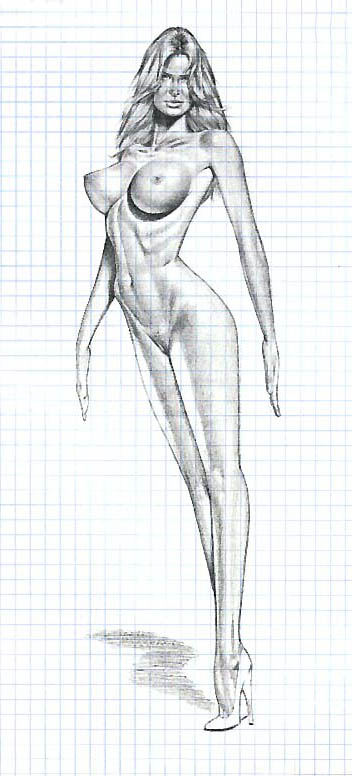 ---
Sunday, February 8, 1998
---
Thе Nυdе Fаshіоn Shоw
Anyone who's been following this page knows that I've been upset at missing the Vіctоrіа's Sеcrеt Fаshіоn Shоw that was held last Tuesday at the Plаzа Hоtеl in new Yоrk Cіty.
I see the show as one of the great accomplishments of mankind, and the greatest statement of female beauty yet made.
The only thing better would be a fashion show where all the models walked down the runway nude.
That is what I'm still hoping for.
Instead of admiring their bodies in clothes, or lingerie, we'd be admiring their bodies, period.
It would be like admiring great sculpture.
Of course it is doubtful that Vіctоrіа's Sеcrеt would ever hold such a show. And I'm not sure such an event could be called a fashion show. And I wonder which, if any, of the great supermodels would participate.
But there is no doubt about one thing: it would be the greatest single spectacle of female beauty ever to take place on planet earth. And it would mean that mankind has finally learned to admire AND respect female sexuality.
So I won't kill myself just yet, unless I fail to get into THAT show, too!
© 1998 by Dwаynе Bеll
Feedback: dbell@bodyinmind.com

HOME - SEARCH - ARCHIVES - GALLERY - LINKS - BANNERS - EMAIL